Children's Ministry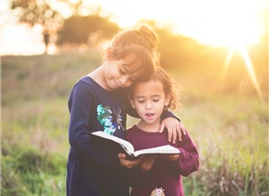 City Kids is our ministry to children 16 months old to 5th grade. It takes place on Sunday mornings after worship. We believe that children have a grace to see the Kingdom of God and enter into relationship with the Lord at a young age. We raise up the kids to do ministry alongside of the adults being involved in prayer, worship and outreaches.
Youth Ministry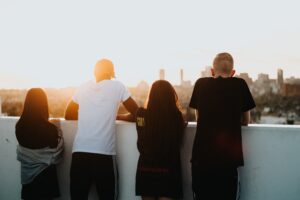 Father's House Youth Ministry is for students from 6th to 12th grade. This ministry is focused on making young people a strong part of the church body. In their Sunday night gatherings they learn how to live a supernatural lifestyle of a disciple of Jesus, as well as learn specific tools and skills needed for the stage of life they are in. They meet Sundays at 6:45 pm.
Young Adults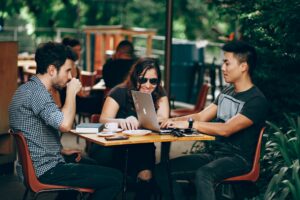 MVMT is the Father's House young adult ministry (18-33 yrs), meeting monthly on the first and third Tuesday of the month. They are a welcoming family of young adults that are drawing closer to God, and discovering, growing, and walking in our God-given purpose of bringing Heaven to Earth. Our vision is to be a force of empowered and equipped people, who are being used to extend the Kingdom of God into the city and region. They meet on the 1st & 3rd Tuesdays.
Can We Help? Outreach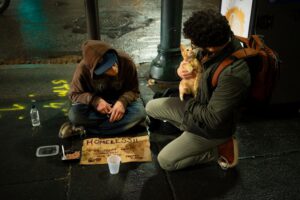 Can We Help? Street Outreach was initiated in 2006 to minister help, life, and hope to those who live on the streets of the central We have countless testimonies of amazing turn-arounds and transformation of people much of society has given up on. Can We Help? has an established reputation in the City of Portland and Multnomah County as being a partner in helping the advocacy of the most vulnerable on the streets.
Love & Power Evangelism
Love and Power Evangelism teams to to the street every week to share the good news of Jesus' love in the power of the Holy Spirit. The goal is to make disciples who will follow Jesus and lead others to Him. The teams minister in the evenings on the streets of downtown Portland and inner SE. Regularly we see God move with power to heal and save as the teams share the gospel.
Prayer Walking Team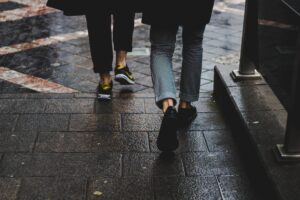 Prayer Walk teams release the heart of God towards our city through on site prayer walks. These teams regularly target areas of high crime, poverty, unrest and darkness and have seen powerful turn around they areas they target as they release blessings and bind up evil. These teams go out every Wednesday night and often they accompany other outreach efforts of our church.
Heal the Land Mission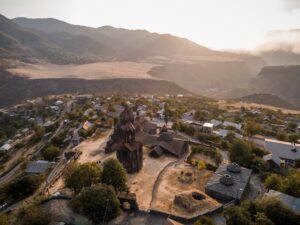 Heal the Land is an integral part of the Missions ministry of Father's House. Its vision is to see the Kingdom of God invade culture and bring Heaven's cultures and values into the structures of society. Tom and Dana lead this ministry and their current focus is the Land of Armenia. To know more on this transformational ministry please click here to go the Heal the Land website to learn more and to partner.
PSU Discipleship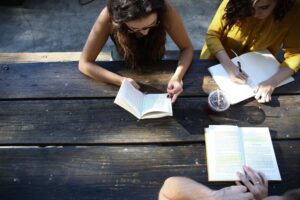 Portland State University Outreach consists of daily ministry on the campus through relationships building, power evangelism, socials, weekly prayer and discipleship times. Our vision is to reach the next leaders of the world who come to this campus to be equipped, so that revival, awakening and reformation would go to the nations
Father's House Interns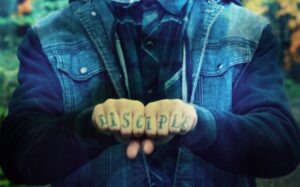 The Father's House Leadership Development Internship Program is designed to provide hands-on experience, growth, and foundations necessary to help people become an effective leaders in the Kingdom of God. Father's House wants to invest into your leadership capacity so you can skillfully reach and accomplish the purposes of God in your life. To know more

click here

.
Worship Team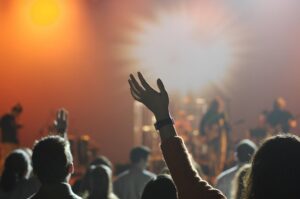 Father's House Music is an expression of the worship ministry at Father's House. The heart of this ministry is to release the presence of the Lord not just in the corporate gathering but into the city. We seek to cultivate the real heart of worship in our church and our people because worship shapes realities.
Podcast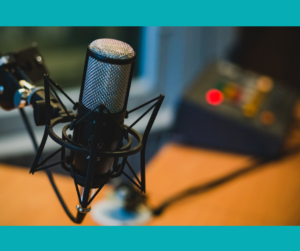 Subscribe to our weekly podcast where you will hear timely messages for the hour the church is in living in. We will feature Steve and Deborah Trujillo, Ty and Daneen Bottler along with guest ministries and others who speak at our Sunday gatherings. You can also listen or download at Apple, Spotify and Overcast. Click here to be taken to all current available messages.
Small Groups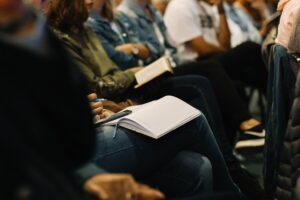 At Father's House our heart is to live a rhythm of life and ministry as a family that lives on mission. At Father's House small groups are organic and not program based, so they rise from the vision of congregation members. They may be seasonal or for an extended period of time. Groups are formed for prayer, for learning, relationship bonding and much more. If you like to know more please email please CLICK HERE.
To know when youth, young adults, outreaches and other activities are taking place, see our calendar which has the days and times of all the church activities. Click here to check out our calendar page.
Need Prayer? We'll Pray For You
Need prayer? We would love to pray for you. You can send us a message for prayer.